Gift box
For yourself or someone else
A unique gift box goes a long way in making special days more memorable. Get yourself a free package of Moussa's Bissap hibiscus flowers by making your loved ones feel special with Moussa's Bissap Gift box!
choose  a day and time, we will deliver for free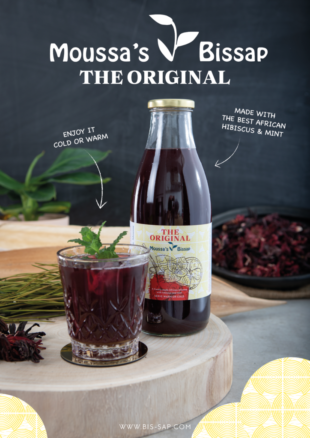 ABOUT THE ORIGINAL
"Moussa's Bissap The Original" is the perfect alternative for any alcoholic drink or sugary lemonade. With its well-balanced hibiscus and mint flavour it is as rich in drinking experience as it is refreshing and created from the best organic ingredients straight from the African continent with passion and care.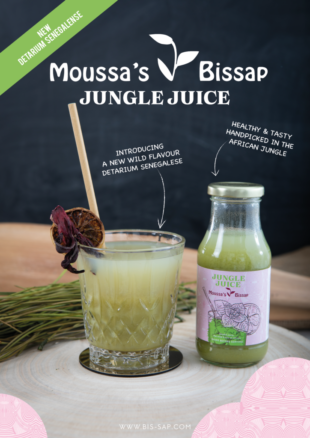 ABOUT JUNGLE JUICE
While enjoying natural well water and the stories of four boys and the forest, its fruits and animals, Sanja tasted the fruit Moussa grew up with. Detarium Senegalense grows in the deepest wild of West Africa's Casamance forests − an extraordinary hand- picked fruit
More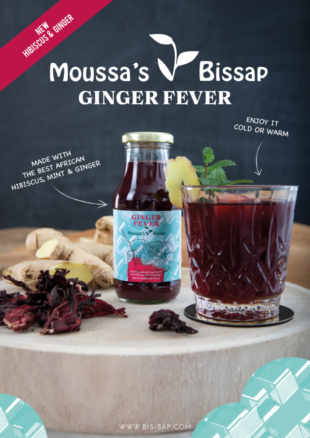 ABOUT GINGER FEVER
Following up on the succes of "The Original" was a chal- lenge Moussa took without hesitation. As ginger pairs wonderfully well with hibis- cus, creating "Ginger Fever" was a logic next step. Made with the best African ginger roots and care-fully balanced, "Ginger Fever" is the perfect drink for those who like "The Original" with an extra bite of spiciness.